Information and News
His telling explorations of humankind's obsessions are unique in contemporary British glass and they tread a line between comedy and tragedy.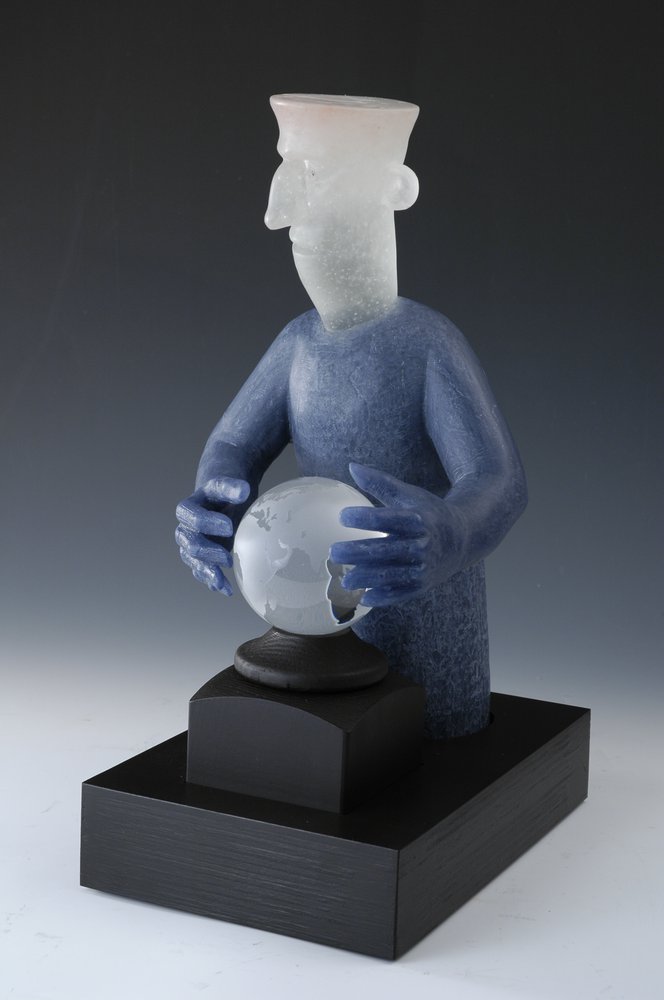 Explorer III
New work appearing at Etienne Gallery in May 2023
De Lind 38,
5061 HX,
Oisterwijk,
Holland
tel: +31-(0)13-5299599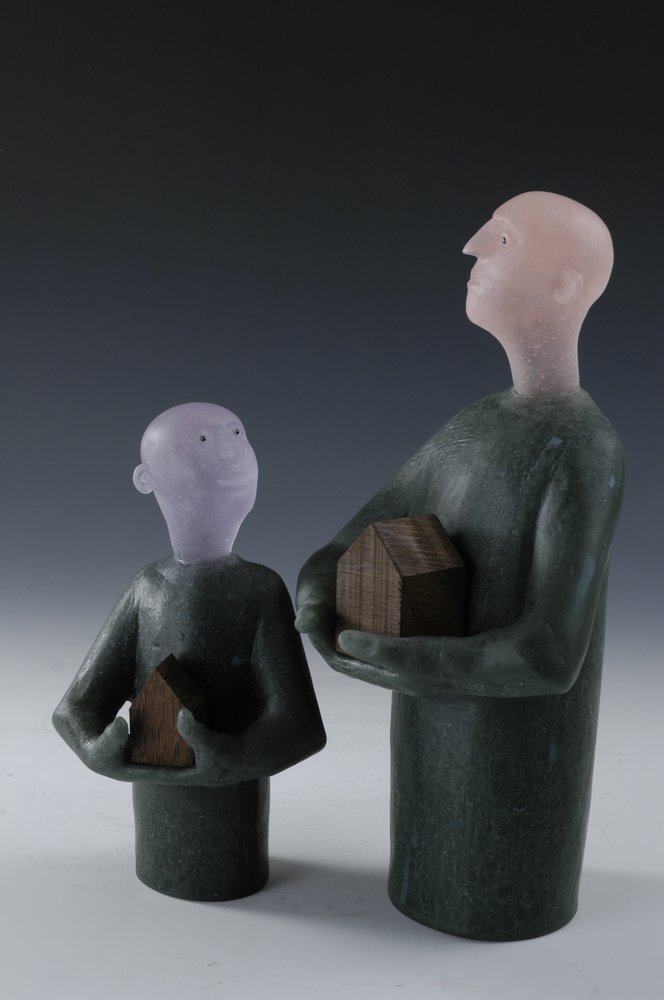 Displaced III
Galerie Internationale Du Verre
Chemin des Combes,
06410 Biot,
France
www.galerieduverre.com
tel: 04 93 65 03 00, fax.04 93 65 0056
serge@galerieduverre.com

Displaced III
We are living in a troubled world where anger, cruelty, self-interest, and injustice are driving people from their homes. Unfortunately, this has always been the case from time immemorial and for many reasons we seem unable to live peacefully with each other.
We have just lived through a period where being at home was the safest place and caring for each other was the way to get through the pandemic. But even so conflict and flight were always in the background and for may the idea of a home was just a dream.
We are now living through another conflict in Ukraine and images of displaced people losing their homes are being etched on our minds
In these pieces that idea of a home, a place to live in peace, is something to cherish.
David Reekie, May 2022.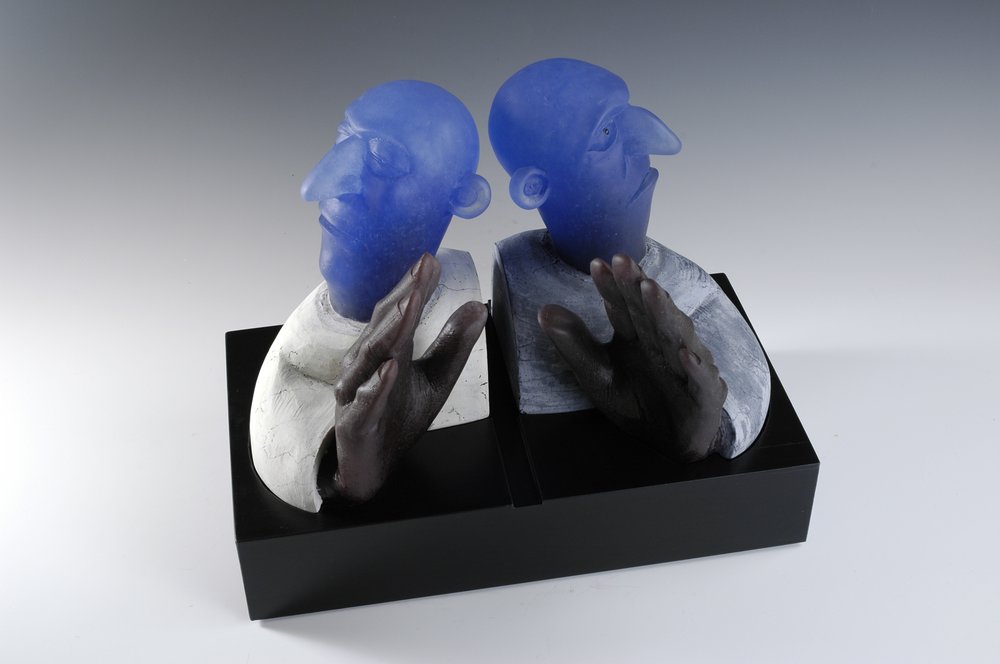 The Wall Between Us II